My name is Lewis Bonnar and I am in First year at the Royal and Prior.  I have had autism for as long as I can remember. Autism is a good thing. I am glad I have autism. I am enrolled in W5 which is the autism class in the Royal and Prior. I want to tell you about first year from my point of view.
Transfer Day 2022
My friend and I walked into the Royal and Prior door for the first time on transfer day. I was a little nervous but mostly excited about my new school. Then I went to W5 for the first time where I played stop-motion and ping-pong. I met Ms. Griffin and Mary Jo. At the time I was looking forward to starting in the Royal and Prior.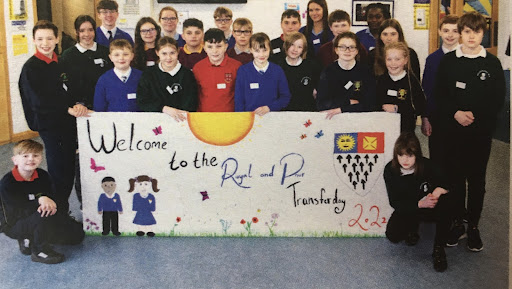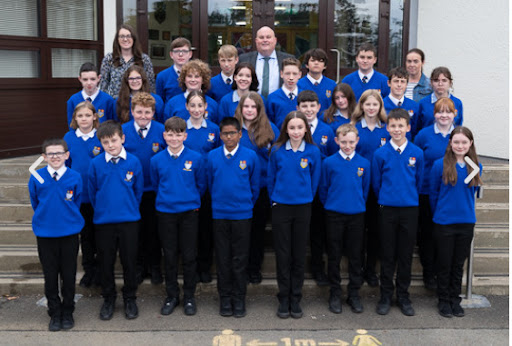 September – October 2022
I started in the Royal and Prior school on August 29th 2022. I was nervous for the first day at the new school and the class but, at the sametime, I was excited to make new friends. I was delighted when I found out my best friend from primary school would be in the same class as me. That just made my day. I'm not alone in my new class. My form teacher is Ms. Trearty and my SNA for this school year is Mary Jo. The nervous bit was over. The next day I went to W5 where I have my own desk and my own locker.  The first two weeks were fun. I got to know my new classmates and my teachers.
November – December 2022
After the Halloween holiday, Christmas time is near and the Christmas exams are near too. The week before the exams Ms. Kelly took us on a school trip to the cinema and bowling. I partnered with my best friend and it was fun. I got to trust my classmates in 1A. In the week of the exam. I was nervous but trusted Mary Jo to read the exam paper to me. The week after the exams there was a Christmas quiz and I was in a team with my best friend and my two new friends. I got to wear my Christmas jumper and I enjoyed it.
January – February 2023
New year and new school term. We are back from the Christmas holiday and I am getting better at my school work. I went to W5 to get help with some of my subjects. In class we did lots of work. In Wood Technology we made a gun out of wood. In Maths we did Algebra. In History we learnt about the Mediaeval times and in Geography we studied Weathering and Erosion. My favourite subjects are Art and Animation. One night I went to the Royal and Prior Variety Show. During the break, I hung out with my friends. The show was great. 
February – March 2023
We went on a JCSP school trip to the Lifford Courthouse. We got in jail, but we broke free. In English we finally finished The Cay and in JCSP we did drama. At lunch I hung out with friends in the quiet space. It is a nice space to chill out and relax with my friends. In Art we made the Royal and Prior priorities 2023 cover page. I also went on a school trip to the cinema with my year group.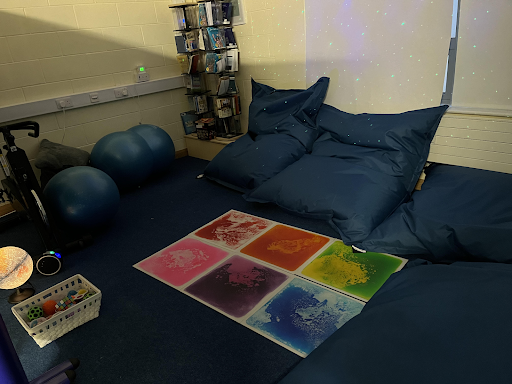 Present day 
This school year is awesome. I met new friends and new people. My confidence grew when I went to the Royal and Prior. W5 is a great place to have fun with my friends and help me with my homework and school work. People in the school are kind and help me with my new chapter. In this chapter the Royal and Prior is fun and I made new friends and met new teachers and new SNA's. I said thank you to those who were helpful and kind hearted.