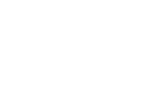 Jigsaw The National Centre for Youth Mental Health
Jigsaw provide both online and face to face mental health services around the country. Jigsaw understand and support young people's mental health and they endeavour to ensure advice and support is made available to young people aged 12–25 years-old. 
Jigsaw give families, educators, and those who support young people's mental health ways to cope, they also share the skills to be there for young people. Using collective power, knowledge and expertise, Jigsaw makes sure that youth mental health is a national and local priority.
The video below gives a short insight into the invaluable services Jigsaw are providing to our young people.
We are delighted to announce that our School is taking part in the Jigsaw One Good School initiative for 2022/2023.
Click below to watch short video about One Good School initiative
Watch this space!