Welcome to The Royal and Prior Comprehensive School
Welcome to The Royal and Prior School website. Here you can keep up to date with the latest developments in our school and all aspects of school life. Whether you are a present, past or prospective parent or Student, we hope that you will find our website an informative space.
At The Royal and Prior we encourage all our students to achieve the highest possible academic standards across a wide range of subjects. We offer a broad and balanced curriculum within a six-year framework comprising the Junior Certificate, a well planned fourth year Transition year programme and Leaving Certificate courses to higher level.
It is our sincerest wish to ensure each and every student feels encouraged and supported during their time at The Royal and Prior. 
Our Mission statement
"As a Christian school, we will enable all students to achieve their full potential in a happy, secure and respectful environment. To this end, we foster an atmosphere of learning and responsibility".
A Welcome Message from Our Principal Dr. Howard Welch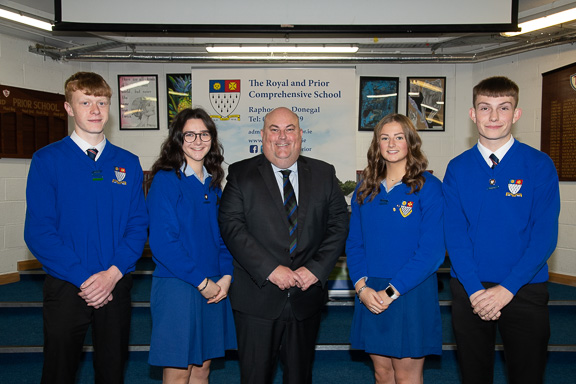 December

2023

Mon
Tue
Wed
Thu
Fri
Sat
Sun