Leaving Certificate Vocational Programme (LCVP)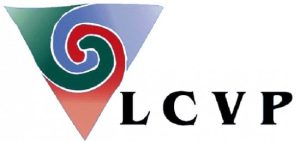 The Leaving Certificate Vocational Programme (LCVP) is an intervention designed to enhance the vocational dimension of the Leaving Certificate. The LCVP combines the academic strengths of the Leaving Certificate  with a new and dynamic focus on self–directed learning, innovation and enterprise. This two-year programme aims to cater for the diversity of all  our students' needs at senior cycle.
The primary goal of The LCVP is to prepare young people for adult life by ensuring that they are educated in the broadest sense, with an ability to cope and thrive in an environment of rapid change.
Participants in the programme are encouraged to develop skills and competencies fundamental to both academic and vocational success.
Throughout the programme students are encouraged to:
Be innovative and enterprising
Take responsibility for their own learning
Evaluate data and devise solutions to problems
Communicate their thoughts and ideas effectively
Work with others as part of a team
Investigate and plan career options
Use information and communications technologies (ICT)
Investigate local businesses and community enterprises
Learn from their experiences
These skills and qualities are equally relevant to the needs of those preparing for further education, seeking employment or planning to start their own business.The vocational focus of the LCVP is achieved by through the provision of two additional courses of study in work preparation and enterprise, known as the Link Modules.
The use of active teaching and learning methodologies is encouraged in The LCVP. Experiences such as work placements, career investigations, mini-enterprises, business and community visits are an integral part of the programme.
Here in The Royal and Prior, our LCVP students also participate in the World of Work Programme, a programme provided by Business in the Community Ireland (BITCI) and we are fortunate enough to be paired with Marks and Spencer's Ireland. Through this partnership our students benefit from many workshops provided by Marks and Spencer's including;
CV Preparation
Career Investigations
Workplace Routines
Interview Techniques
The programme also involves site visits to local businesses and the students can use many of these workshops and site visits as topics for their LCVP portfolio.
Certification
LCVP students receive the same certificate as students of the Leaving Certificate and Link Modules will appear as an additional subject. LCVP/Link Modules does not use the typical H1/O1 grading system instead there are three categories of award;
• Distinction (80 – 100%)
• Merit (65 – 79%)
• Pass (50 – 64%)
In relation to CAO points;
• Distinction 66 points
• Merit 46 points
• Pass 28 points